Introduction
Manifestations is a series of sculptures by collaborators Matthew Roy Arnold, Daniel Cioccoloni and Brendan James Arnold.
The works provide a focal point for meditation on our relationship with real and virtual spaces as well a serving as an example of how digital technology can be used to build on traditional sculptural practice. The pieces feature sounds and lighting which respond to the way a viewers approaches the works revealing new meanings in the physical forms.
Sample sound from one of the pieces
The artists asked writer and video game reviewer Helen K. Parker to write-up the Bristol showing of Manifestations as if it were a video game experience.
Read the full review here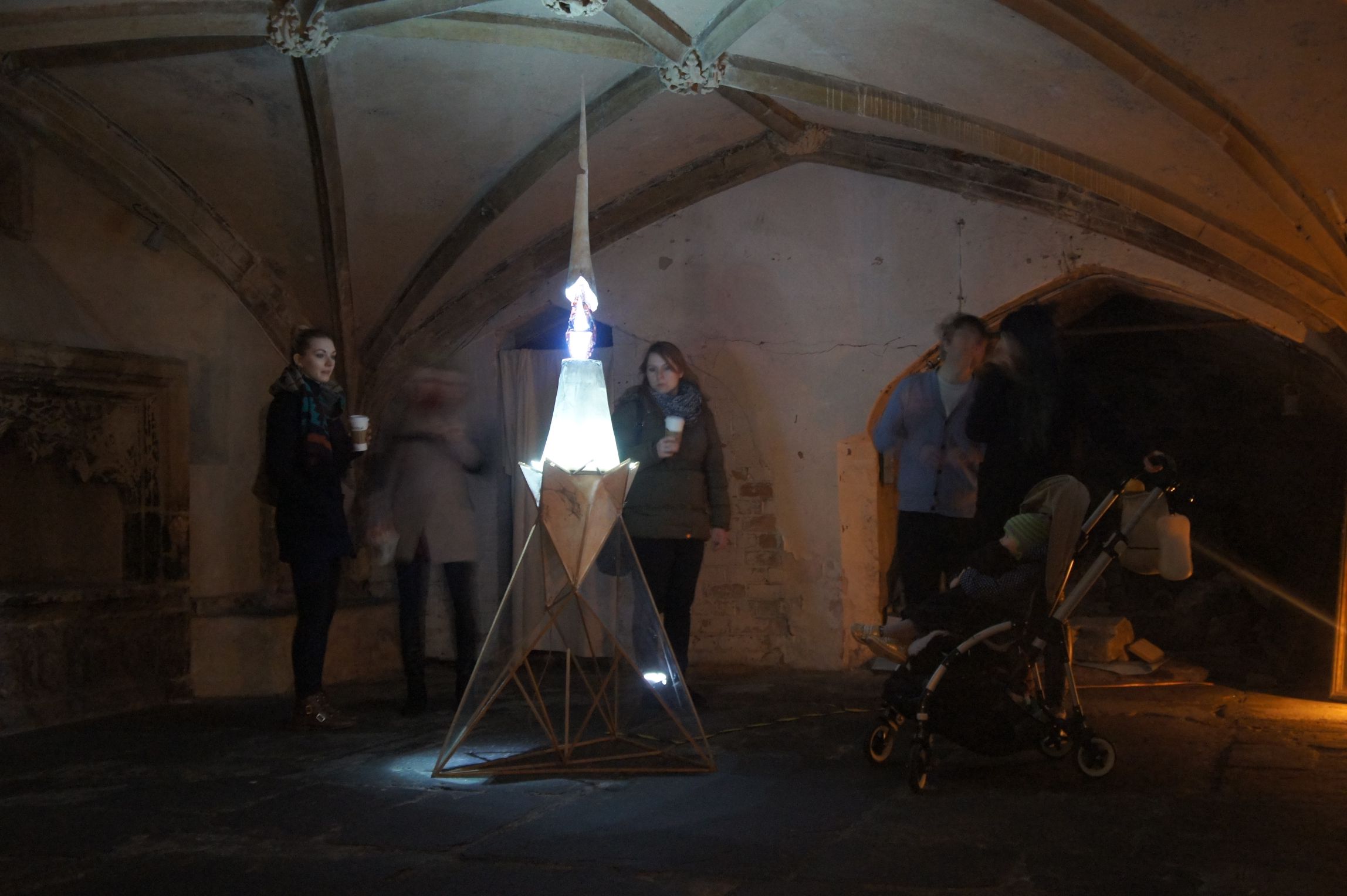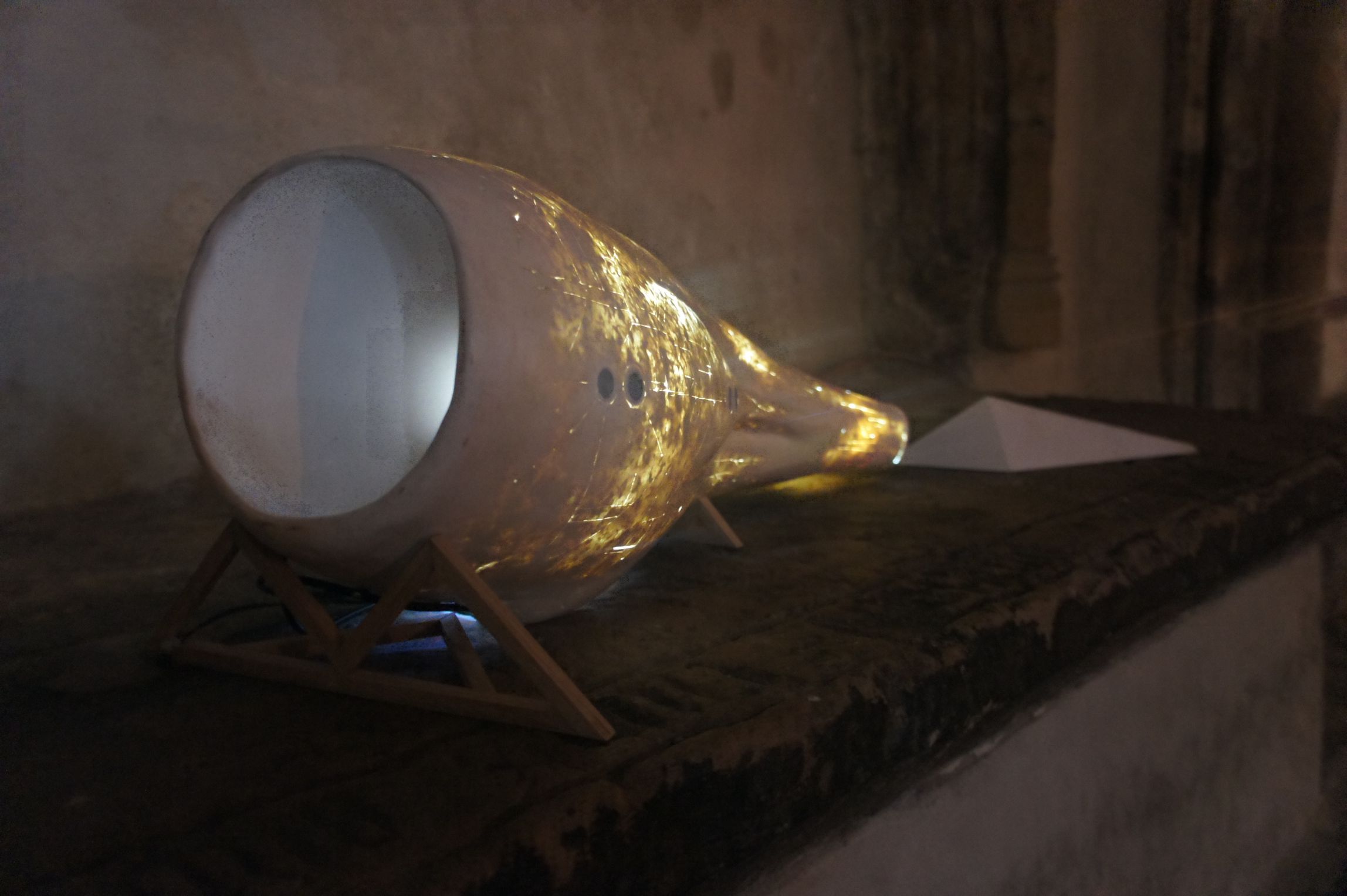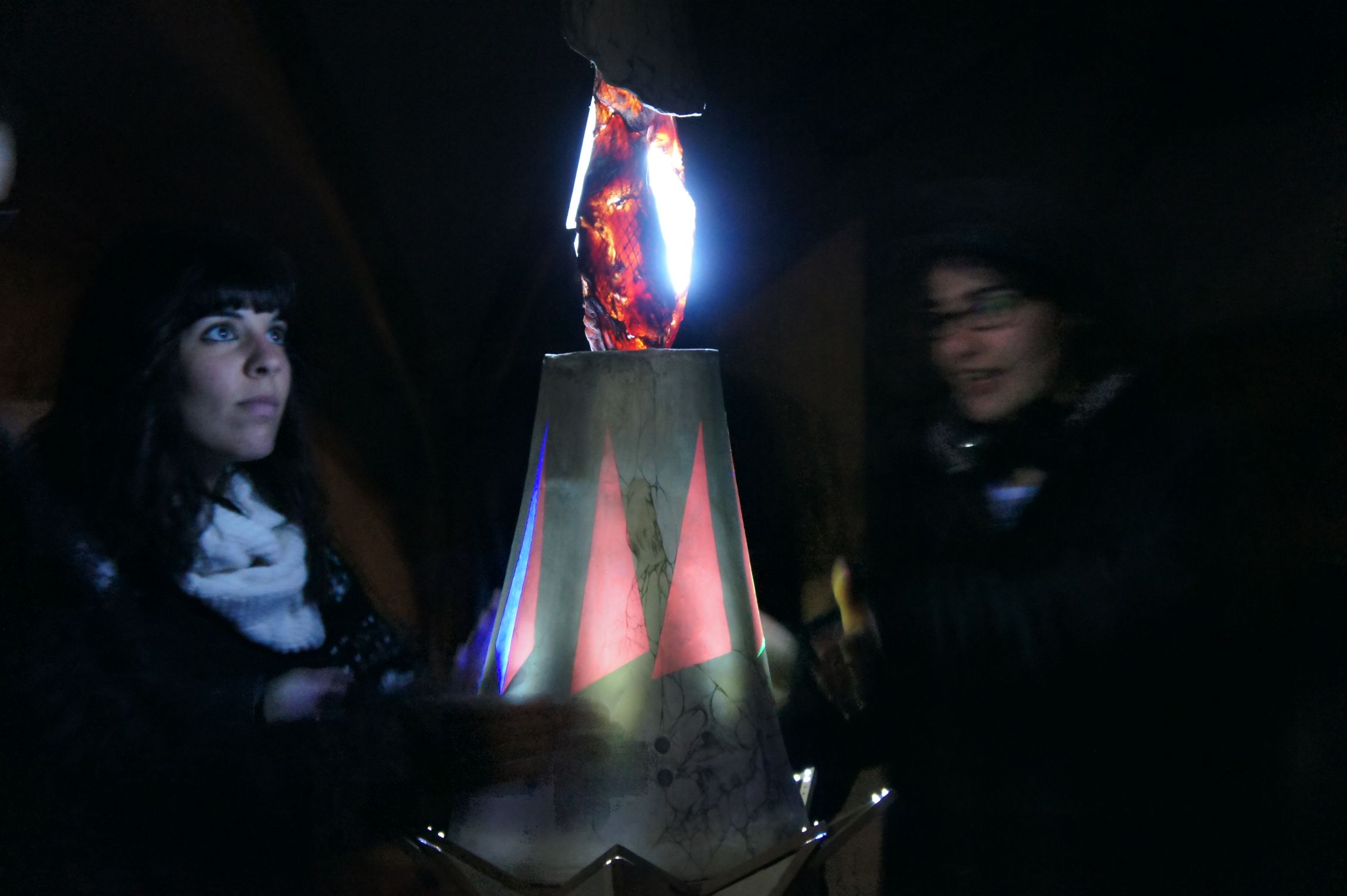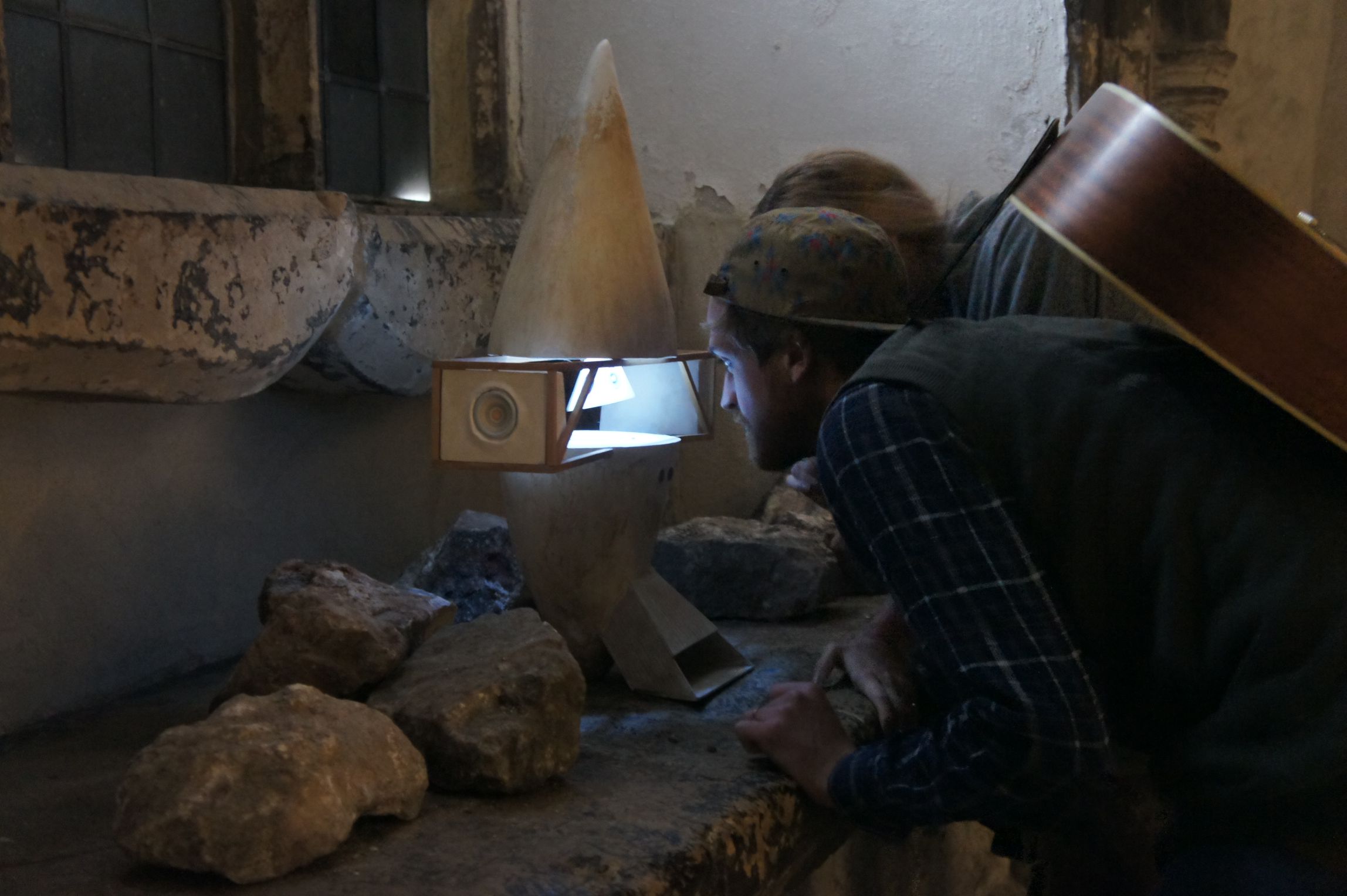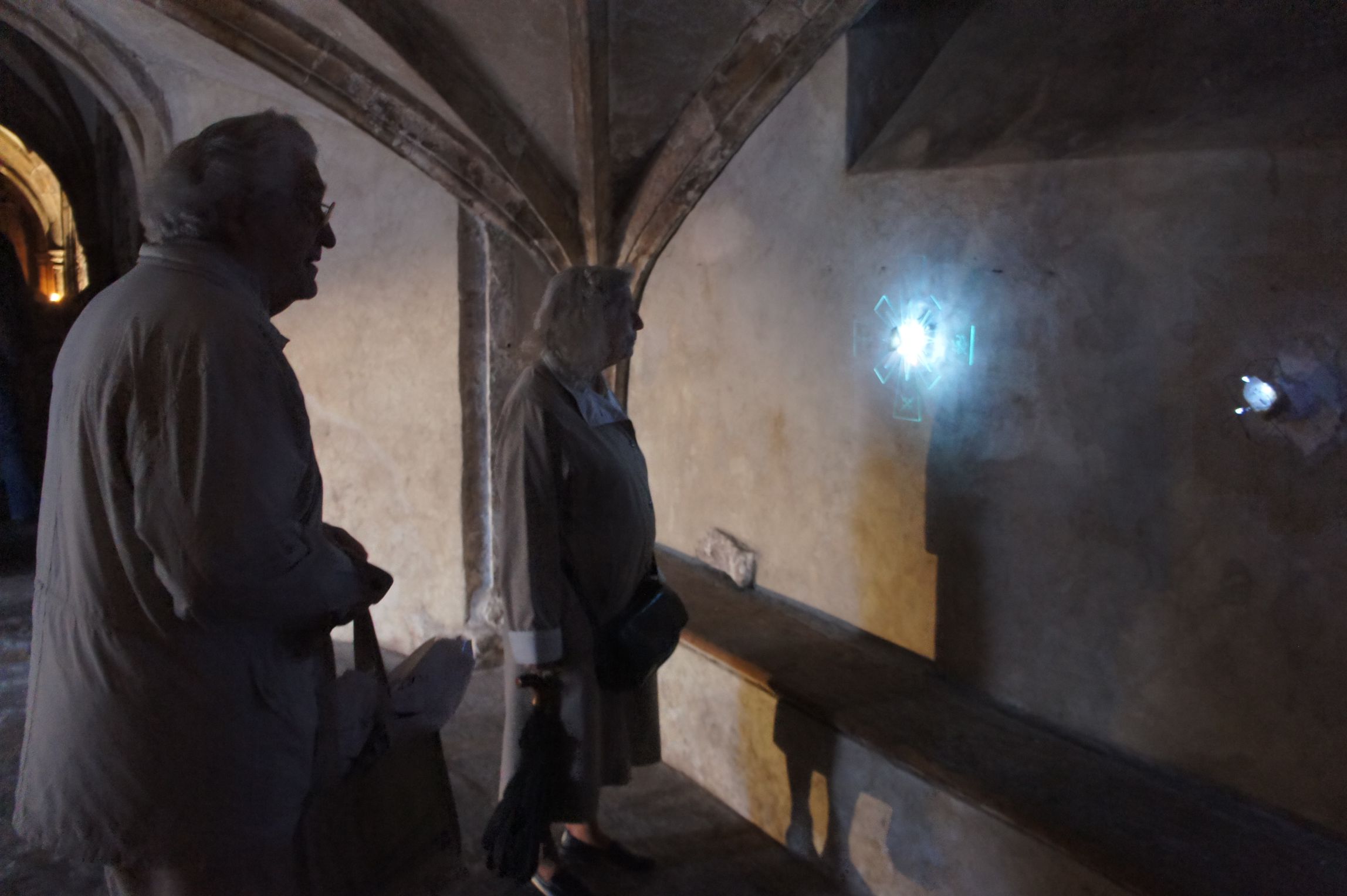 Upcoming events
August 2015, tbc

Glasgow exhibition.

October 2015, tbc

London exhibition.
Previous events
27 March – 5 April 2015

Bristol pilot exhibition, the crypt of the Church of St John the Baptist, Quay Street, Bristol. more info
Contact
Updates
For updates, follow Matthew Roy Arnold on Facebook or Brendan James Arnold on Twitter.
Press pack